100A38H – 100 A Plain Bore Sprocket
Our 100A38H 100 A Plain Bore sprocket is everything you need in an optimized, specialty sprocket. Manufactured of carbon steel with hardened teeth, since 1969 we've been offering roller chain sprocket components that outperform the rest. This #100A38H 100 A Plain Bore PEER Chain premium sprocket is in a class of its own with black oxide finish offered standard or customized with oil dipped, painted or plated finishes depending on your own requirements.
Learn more about how we are constantly improving to exceed our clients' expectations in our Technical Center. We are regularly testing wear life, fatigue, and hardness among other top specifications helping us always meet the ANSI B29.1 standard and deliver the finest chain and sprocket products for your application.
100A38H Sprocket Specifications
All dimensions in inches unless noted.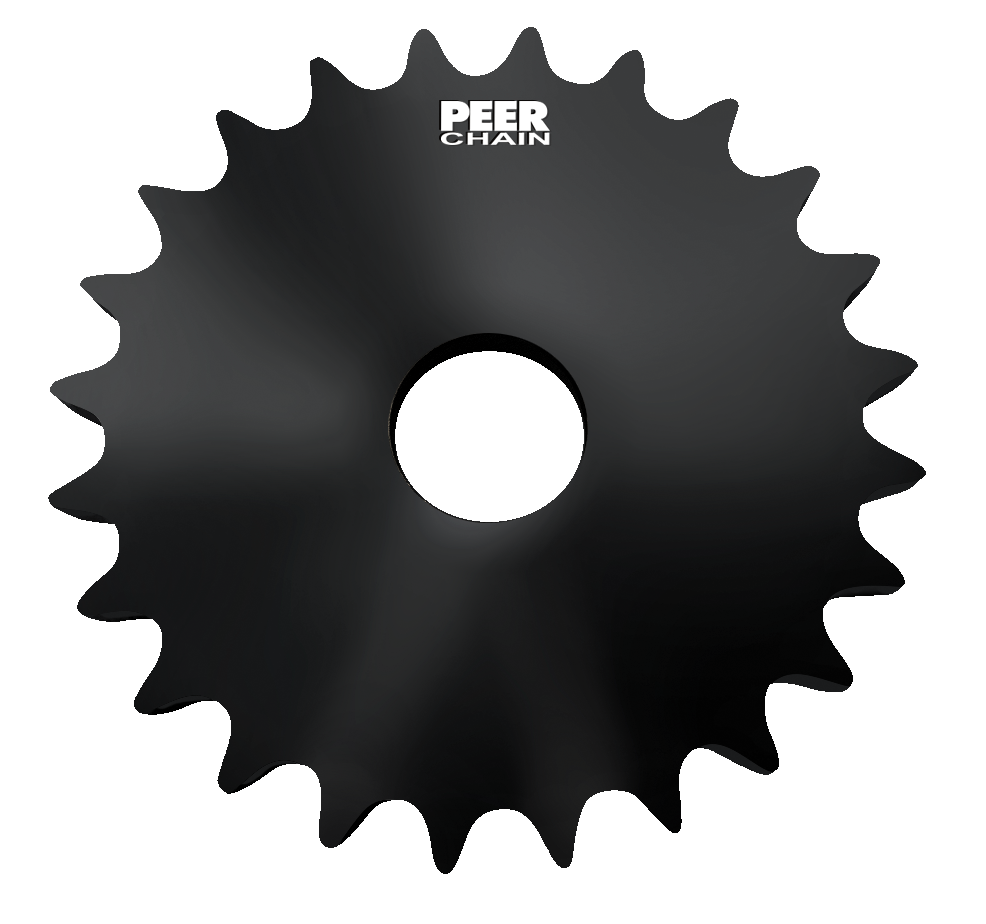 More Information Related To 100A38H 100 A Plain Bore Sprockets?
Do you need a sprocket, but you aren't sure exactly what you need? We are here to solve your specific problems related to sprocket/chain combinations to get you back to doing what you do best. And you can always rely on PEER Chain to customize the bore size on A Type Hub Sprockets for your specific needs.